The Gowanus Canal is a Brooklyn waterway that, during the Industrial Revolution in the mid-19th century and beyond, served as a receptacle of waste for the various companies that fueled the way.
Specifically, the canal served as a dumping ground for coal tar, a thick, black liquid containing benzene, naphthalene, phenols, aniline and a bunch of other hazardous chemical compounds. After it was no longer needed, the canal was left to fester, and the tar substance seeped underground, floated to the surface, and interspersed itself throughout the fetid body of water, yielding a virulent stench and strangely stunning visuals.
Today, the Gowanus Canal is one of the most polluted bodies of water in the country, and was declared a Superfund site in 2010. In 2013, a dolphin even died in its toxic grip.
When photographer Steven Hirsch, a Brooklyn native, saw the channel for the first time in 2010, he was enthralled. During his initial visit, an eruption of oil started bubbling and erupting on the water's surface with a bizarre cocktail of centuries-old pollutants. Hirsch pulled out his camera and braved the nauseating smell to capture the strange visual effect, like a metallic Impressionist artwork.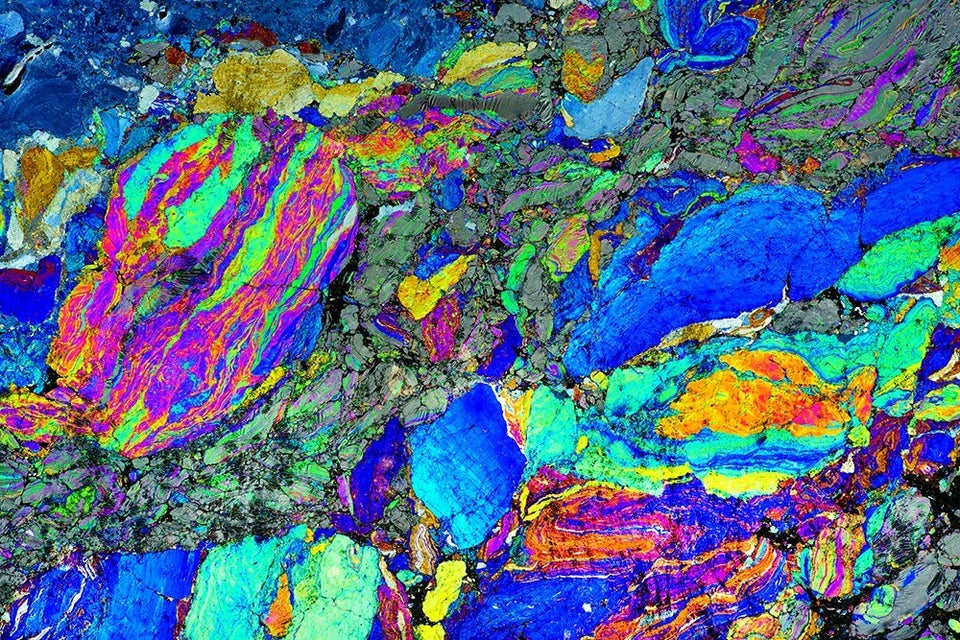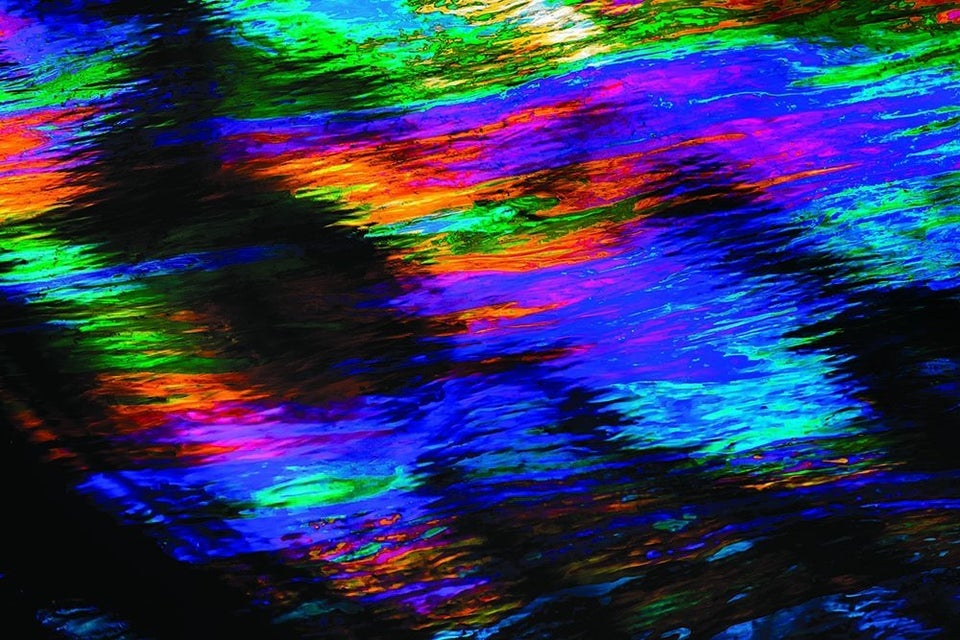 The images are at once haunting and oddly hypnotic, illuminating the disastrous results of unchecked contamination left out to rot, and the strange visual complexity that arises from such hazardous destruction. In the images, emerald green, metallic gold and electric aquamarine dance in abstract patterns that seem brewed from the imagination. It's hard to believe these organic-looking shapes are the result of human waste and carelessness.
[http://www.huffingtonpost.com/entry/mesmerizing-photos-of-the-gowanus-canal-capture-the-dark-reality-and-strange-beauty-of-pollution_us_56e2fb6ae4b065e2e3d5c056?utm_hp_ref=photography]