Nancy Davidson creates massive inflatable sculptures that resemble an unbridled body, ballooned and bulging. Combining pop culture kitsch with a feminist spirit and carnivalesque sense of humor, the artist specializes in a visceral language of bellies, bumps and lovely lady lumps, harnessing the bodily force of the human form in a minimalist range of colors and shapes.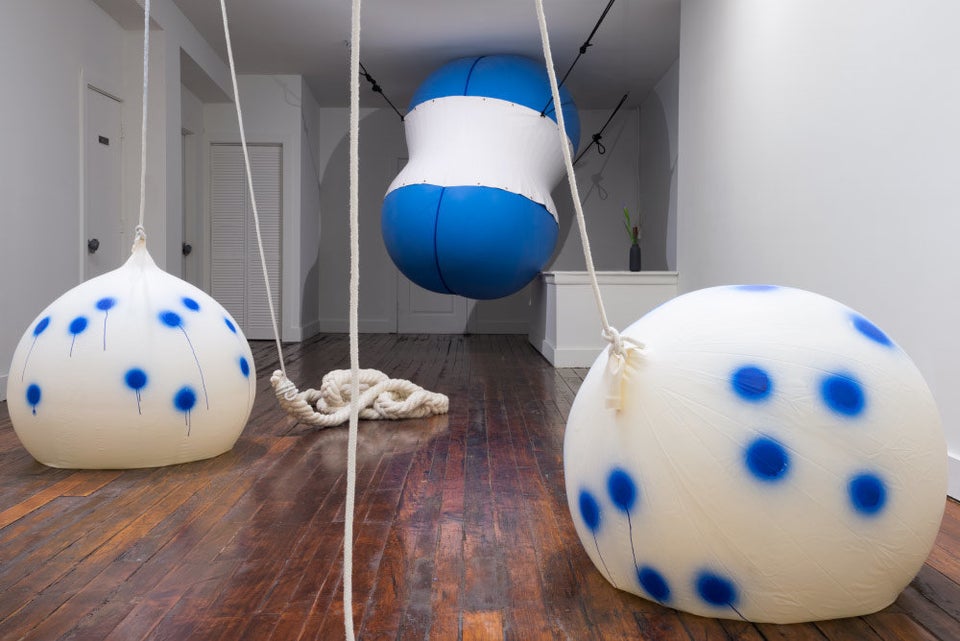 Many of the sculptures begin with a weather balloon that the artist blows up with a nozzle. Then she goes to work, squeezing and binding and smushing the round orbs into various bodacious configurations.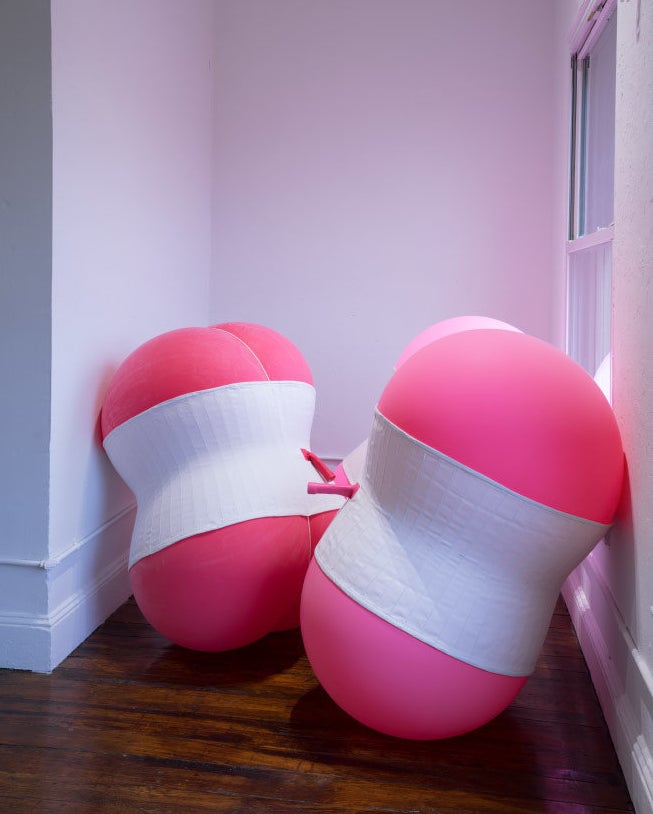 For example, "Blue Moon" (below) resembles a belly and butt bursting from a corset trying desperately to restrain them, while another recalls fishnet stockings winding their way up impossibly long legs. Through abstraction, Davidson creates images so physical you may find yourself needing to swallow, as sometimes perusing erotic materials makes one forget to breathe.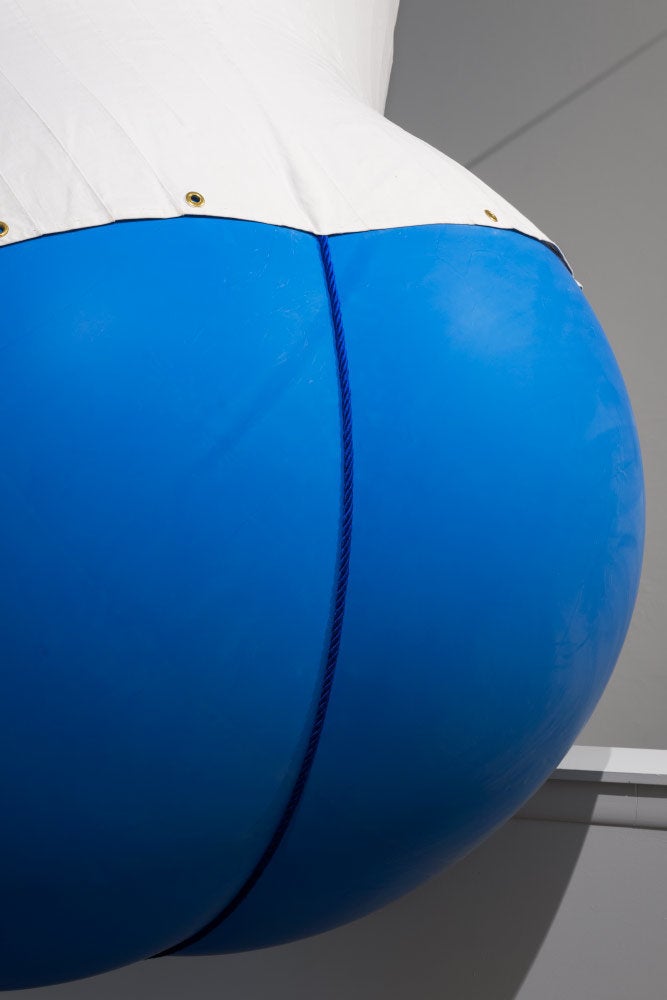 [http://www.huffingtonpost.com/entry/feminist-artist-brings-minimalist-sculpture-to-bootylicious-new-heights_us_5748ad57e4b03ede4414d77a?utm_hp_ref=female-artists]