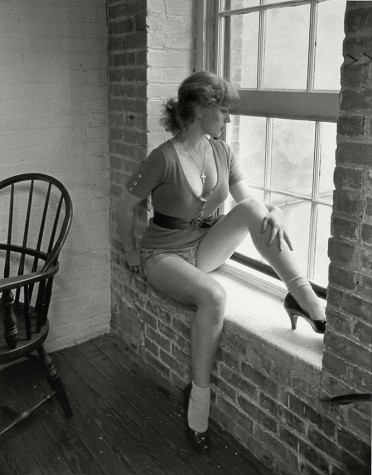 Untitled Film Still #15. 1978
Gelatin silver print, 9 7/16 x 7 1/2″ (24 x 19.1 cm).The Museum of Modern Art, New York. Acquired through the generosity of Barbara and Eugene Schwartz in honor of Jo Carole and Ronald S. Lauder.© 2012 Cindy Sherman
The American feminist artist Cindy Sherman (1954)  "emerged onto the New York art scene in the early 1980s as part of a new generatio
n of artists concerned with the codes of representation in a media-saturated era" .
She posed in different stereotypical female roles, she's got plenty of subjective emotions she can exploit through the media: In photograph after photograph, Sherman was ever present with different costumes. She wants to overturn the trend of the american society based on appearence and consumption,ready to celebrate the product and not its producer.
"Throughout her career, Sherman has appropriated numerous visual genres—including the film still, centerfold, fashion photograph, historical portrait, and soft-core sex image—while disrupting the operations that work to define and maintain their respective codes of representation.[…]
Cindy Sherman's Untitled Film Stills (1977–80) have been canonized as a hallmark of postmodernist art, which frequently utilized mass-media codes and techniques of representation in order to comment on contemporary society.[…]  Sherman's stills have an artifice that is heightened by the often visible camera cord, slightly eccentric props, unusual camera angles, and by the fact that each image includes the artist, rather than a recognizable actress or model."
From: http://www.guggenheim.org/
---
Portraits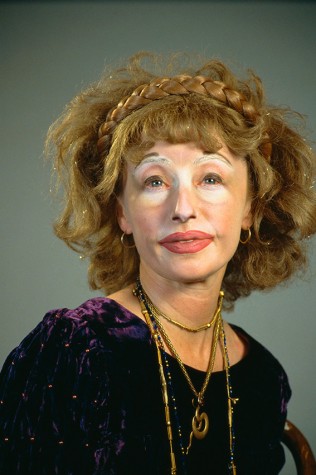 Untitled #359. 2000
Chromogenic color print, 30 x 20″ (76.2 x 50.8 cm). Courtesy the artist and Metro Pictures, New York. © 2012 Cindy Sherman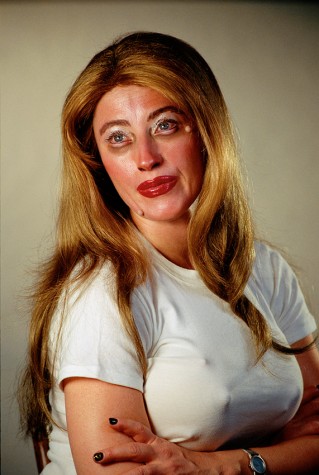 Untitled #360. 2000
Chromogenic color print, 30 x 20″ (76.2 x 50.8 cm). Stefan T. Edlis Collection.
© 2012 Cindy Sherman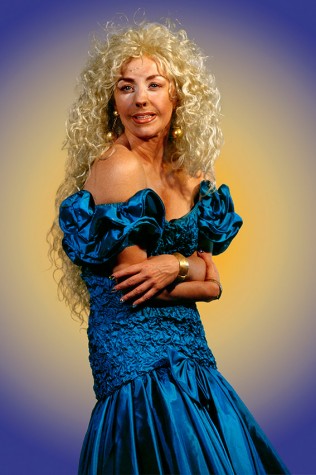 Untitled #408. 2002
Chromogenic color print, 54 x 36″ (137.2 x 91.4 cm). Collection of Melva Bucksbaum and Raymond J. Learsy. © 2012 Cindy Sherman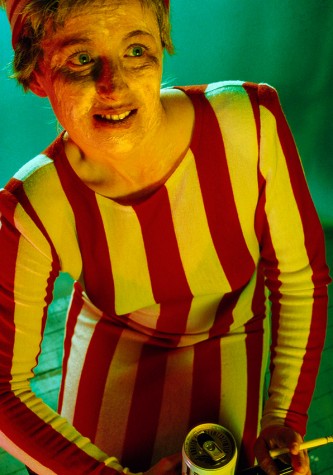 Untitled #132. 1984
Chromogenic color print, 67 x 47″ (170.2 x 199.4 cm). Collection of John Cheim.
© 2012 Cindy Sherman
With bright light and high-contrast color, Sherman focuses on the consequences of society's stereotyped roles for women — in this case as a victim of fashion — rather than upon the roles themselves.
Giada Semeraro