Shirin Neshat  is an iranian artist of contemporary visual art, known for her work in film, video and photography.
Shirin looks beyond the role of the women, she wants to branch off in the pure identity of each people. The heart of her artistic search see the body as a way to communicate a social condition, the contrasts between Islam and the West, femininity and masculinity, public life and private life, antiquity and modernity..
She is able to shake us with mute stories.
From:
Gladstone gallery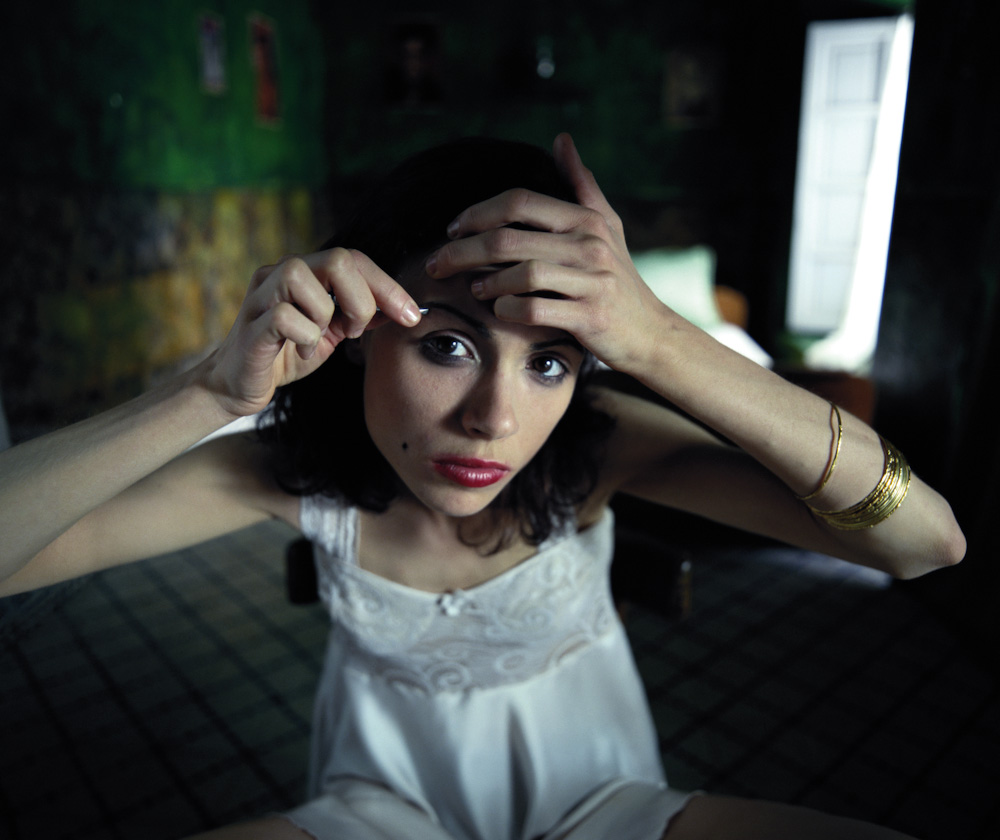 Zarin Series, 2005 ; C-print 47 1/2 x 60 inches (120.7 x 152.4 cm)

Nida (Patriots), from The Book of Kings series, 2012 ; Ink on LE silver gelatin print 60 x 45 inches (152.4 x 114.3 cm)

Muhammed (Patriots), from The Book of Kings series, 2012
Ink on LE silver gelatin print 60 x 45 inches (152.4 x 114.3 cm)

Bahram (Villians), from The Book of Kings series, 2012 ; Ink on LE silver gelatin print      99 x 49 1/2 inches (251.5 x 125.7 cm)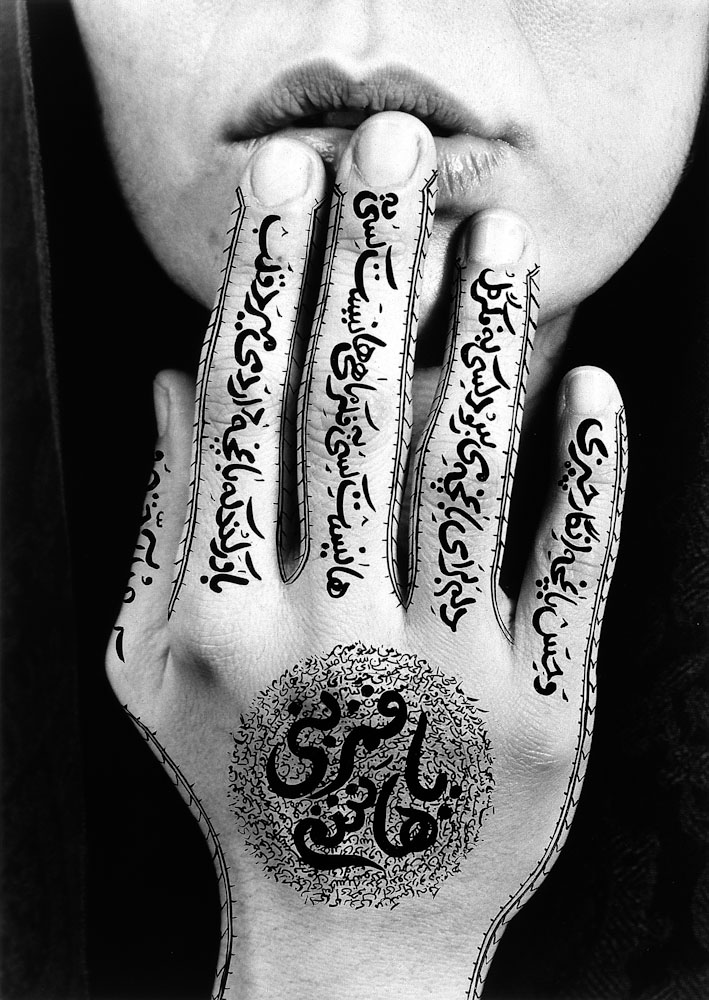 Untitled, 1996 ; RC print & ink (photo taken by Larry Barns)
Giada Semeraro